One of the most talked about bands in popular music, The Script, made a major announcement regarding their upcoming tour plans this week, right after dropping a new hit single "Superheroes." The trio revealed that they will be announcing brandnew tour dates soon and that the three performers will be back on the road promoting their latest album. The Script's newestrecord "No Sound Without Silence" is coming out in a few weeks, and the group will be heading out on their third headliningtour to promote the record. On this new tour, fans can expect to hear Superheroes, as well as some of other new songs on thisupcoming record, all performed live. However, according to the group, this doesn't mean that they won't be delighting fanswith some of their other major hits during the tour. The band will be giving fans a preview of what they can expect on thistour when they perform at the iTunes Festival 2014, later on this year. Their upcoming tour will officially kick off early in2015. Dates for the tour will be announced in the coming weeks.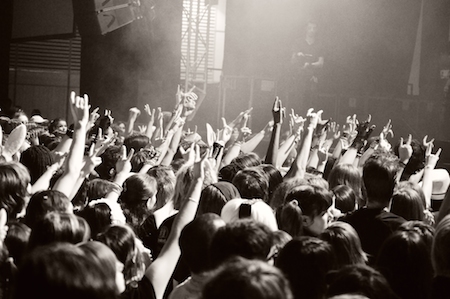 This week, one of the biggest announcements, however was the one from Chris Brown. The singer took to Twitter to announceplans for a new tour with Trey Songz. This new tour event promises to be one of the biggest hip-hop/ R&B collaborations ofthe year. After the success of the "Drake vs. Lil Wayne" tour this summer, it seems so though the two performers are lookingto capitalize on silar success this fall. While brown took to Twitter to make the announcement, Trey Songz made his reveal onInstagram. According to the dual announcement, fans can expect "Real R&B, real singing and real performances. The two havealso promised that they will be playing all of their big hits during the tour as well as some of their newer releases. Whileno other official dates have been revealed, there is no arguing that this will be one of the biggest tours of the year andthat fans will be waiting anxiously to hear all of the details of this upcoming collaboration. Will you be getting tickets tosee Trey Songz and Chris Brown take the stage live?
The following two tabs change content below.

David Jacobs is a serial entrepreneur from Chicago with deep ties in the secondary ticket industry. David currently is partners in Lockdown Bar & Grill, Fatso's Last Stand, California Studios and Coast To Coast Tickets. When not spending time with his family, David spends most of his time working on the marketing for coasttocoasttickets.com.

Latest posts by David Jacobs (see all)
Google+