The Atlanta Falcons were a mess in 2013. Thanks largely to injuries, the Falcons fell apart and took a free fall from being a potential Super Bowl contender to one of the worst teams in the league. Nonetheless, in week one this year, they proved that they are back in the elite of the NFL.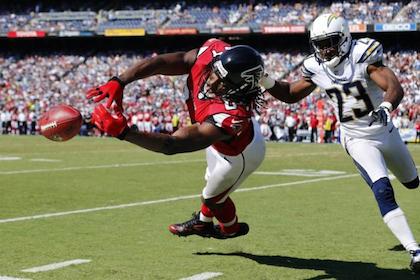 The Falcons were able to dispose of the Saints 37-34, taking advantage of a costly Marques Colston fumble in overtime to set up Matt Bryant for a game winning 52 yard field goal. This occurred just moments after Bryant nailed a 51 yard field goal to send the game to overtime.
Fans who paid an average price of $260 for Falcons tickets saw quite the opener to the season with quarterback Matt Ryan racking up 448 passing yards on the day, as well as three touchdowns, and the return of Julio Jones who accounted for seven catches and 116 yards. The running game was a bit underwhelming, but it was a good sign to see Steven Jackson contribute and not further bang up his body.
The Falcons will need to continually prove they belong in the equation for Super Bowl contenders, and it will not be an easy task. The Falcons schedule is loaded with premier teams, including a December run that has them visiting Green Bay, hosting the Pittsburgh Steelers, then playing the Saints in New Orleans and hosting Carolina to end the year. If they can enter that final stretch with an 8-4 or 7-5 record, they should be in good position to at least grab a Wild Card spot. If not, then it may be another long offseason for Falcons fans.
Make sure to check out Coast to Coast Tickets for all your Falcons tickets this season and updates on pricing at the Coast to Coast Tickets Blog!
The following two tabs change content below.

David Jacobs is a serial entrepreneur from Chicago with deep ties in the secondary ticket industry. David currently is partners in Lockdown Bar & Grill, Fatso's Last Stand, California Studios and Coast To Coast Tickets. When not spending time with his family, David spends most of his time working on the marketing for coasttocoasttickets.com.

Latest posts by David Jacobs (see all)
Google+