Tickets are now available for those looking to see Bob Seger live in concert on his brand new massive tour event. Together with his band, Seger is taking his act on the road to visit some of the biggest venues in the country. This new tour will feature both classic hits from the artist as well as some of the performer's latest material. The tour officially kicks off on November 19th in Saginaw, MI at the Dow Event Center; from there the singer will travel to some of the country's major markets. His tour will include shows in Chicago, Buffalo, St. Louis and a show in New York at Madison Square Garden. The tour will keep the singer on the road throughout 2015. Tickets are available now for those looking to see Bob Seger live on stage.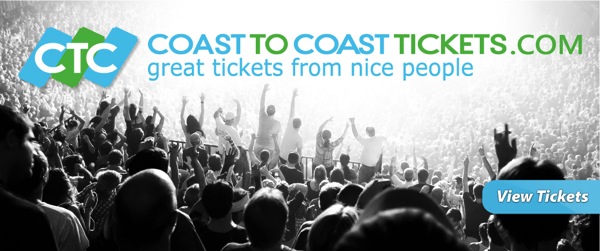 This week, more details on the highly anticipated 2014 Jingle Ball Tour were revealed to the public. After the lineup for the main Madison Square Garden show was released to the public, more details have started to emerge about the tour that goes along with the event. The tour will kick off on Sunday November 30th in Grand Prairie, Texas at the Verizon Theatre. Nick Jonas, Jason Derulo and Fall Out Boy, among others, will be headlining this particular show. As with every annual show, the concert will have different artists performing depending on the date. The show will be visiting Seattle on December 2nd, Los Angeles on December 4th, and Saint Paul, Minnesota on December 8th and Philadelphia on December 10th. In addition to the Madison Square Garden show on December 12th, the tour will also be going to Boston on December 14th, Washington DC on December 15th, and Rosemont, IL on December 18th, and will wrap up in Sunrise Florida on December 21st. This is one of the most star studded line ups the tour has ever had with acts such as Demi Lovato, Ariana Grande, Pharell, Iggy Azalea, and Taylor Swift all performing live. Tickets are available for most shows on the tour this week. Will you be getting tickets to see the Jingle Ball live in a city near you this year?
The following two tabs change content below.

David Jacobs is a serial entrepreneur from Chicago with deep ties in the secondary ticket industry. David currently is partners in Lockdown Bar & Grill, Fatso's Last Stand, California Studios and Coast To Coast Tickets. When not spending time with his family, David spends most of his time working on the marketing for coasttocoasttickets.com.

Latest posts by David Jacobs (see all)
Google+