The Atlanta Falcons have two very important divisional matchups coming up off the bye.  They currently sit at 2-6, which insome divisions would be good enough to start thinking about next season, but in the NFC South they are right in the thick ofit.  It's very possible a 7 or 8 win team will win the division, which means the Falcons can put themselves in good positionif they can win their next two games.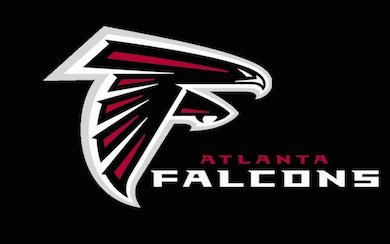 With several close losses, including their latest defeat, a crushing 22-21 loss to the Detroit Lions in London.  Their losses to the Bears and Giants were close going into the fourth quarter, but the team unraveled in the late stages of the game.  It will be imperative they don't have similar tendencies down the stretch,otherwise many individuals on the roster and staff could be looking for new jobs next year. 
Below is a breakdown of the Falcons next two games after the bye, as well as data on Atlanta Falcons tickets from Coast to Coast Tickets: 
Week 10 @ Tampa Bay Buccaneers | Average Ticket Price = $102 | Get-in Ticket Price = $24 
Tampa Bay has struggled all year long and infamously got crushed 56-14 on Thursday Night Football the last time these two teams played.  Expect a much closer matchup when theymeet at Raymond James Stadium in Week 10 as the Bucs will be hungry for redemption.  That doesn't necessarily mean they havethe talent to beat Atlanta, but our money is one a one score game here in either direction. 
Week 11 @ Carolina Panthers |Average Ticket Price = $156 | Get-in Ticket Price = $52 
It's possible a win against Tampa Bay and a win against Carolina would be enough to put the Falcons in first place in the division, or at the very minimum within a game of the leader. Easier said than done of course as Atlanta has won just two games all year.  The Panthers boast a power run game, led byquarterback Cam Newton, and have played decent enough at home, going 2-2 with losses against Seattle and Pittsburgh. TheFalcons will need to keep Ryan standing and let him attack the Panther weak secondary for any chance of a win.
The following two tabs change content below.

David Jacobs is a serial entrepreneur from Chicago with deep ties in the secondary ticket industry. David currently is partners in Lockdown Bar & Grill, Fatso's Last Stand, California Studios and Coast To Coast Tickets. When not spending time with his family, David spends most of his time working on the marketing for coasttocoasttickets.com.

Latest posts by David Jacobs (see all)
Google+