The Chicago Bears are coming off one of their worst losses in franchise history, a crushing 51-23 rout at the hands of the New England Patriots. Just a few minutes into the second half and they trailed 45-7. Quarterback Jay Cutler looked lost most of the game and the defense was essentially non-existent during the entire second quarter when they gave up 31 points.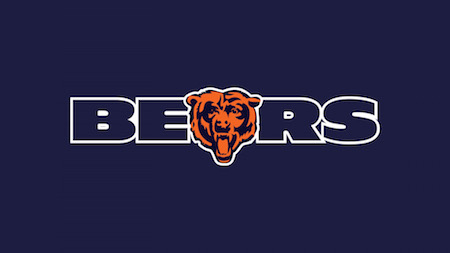 It doesn't get any easier coming off of their Week 9 bye as they will have to travel to Green Bay to face the rival Packers.  Below is a breakdown of the Packers game, as well as Bears tickets data for their next home game against the Minnesota Vikings, according to CoasttoCoastTickets.com:
Week 10 @ Green Bay Packers | Average Ticket Price = $314 | Get-in Ticket Price = $150
The Pack beat Chicago in Week 4 38-17. As it stands now, Green Bay has looked very beatable this season, just scraping by wins vs. the Jets and Dolphins which very easily could have put them with a losing record entering this game.  Nonetheless, they stand more than a game better than the Bears so Chicago won't be able to even the score with a win. A loss would be devastating, however, and could ultimately end any realistic chances at the postseason.
Week 11 vs. Minnesota Vikings | Average Ticket Price = $340 | Get-in Ticket Price = $118
The Bears are a disastrous 0-3 at home this season, with losses to the afore mentioned Packers, as well as the Buffalo Bills and Miami Dolphins. If they want any realistic chance of getting back into playoff contention, they'll need to win their five remaining home games. That starts with the Vikings who are a very beatable team with a rookie quarterback and injuries (and suspensions) creating several holes in the lineup.
Chicago Bears tickets don't get too cheaper than this game, though that could change if Chicago is out of contention in December. If you're looking to cheer on the Bears, you could do much worse than a get-in of $118.
The following two tabs change content below.

David Jacobs is a serial entrepreneur from Chicago with deep ties in the secondary ticket industry. David currently is partners in Lockdown Bar & Grill, Fatso's Last Stand, California Studios and Coast To Coast Tickets. When not spending time with his family, David spends most of his time working on the marketing for coasttocoasttickets.com.

Latest posts by David Jacobs (see all)
Google+