The Detroit Lions can comfortably sit through their bye week knowing they will begin Week 10 as the NFC North leaders.  That's really all the comfort they will have, however, as their next two opponents will not be easy. Below is a breakdown of their upcoming home game against the Miami Dolphins, as well as their road matchup versus the Arizona Cardinals.  All Detroit Lions tickets data is via Coast to Coast Tickets.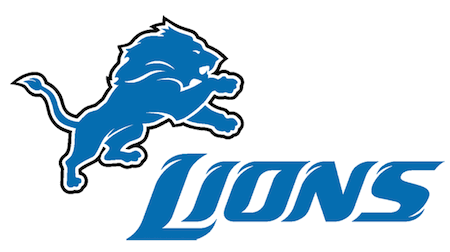 Week 10 vs. Miami Dolphins | Average Ticket Price = $189 | Get-in Ticket Price = $59
The Miami Dolphins visit in Week 10 for what should be an intense battle won in the trenches. Both teams certainly boast plenty of skill players, including former Dolphin Reggie Bush on the Detroit side, but ultimately the likes of Ndamukong Suh and Cameron Wake are going to swing this game. If the Lions can keep Matthew Stafford upright and put pressure on opposing quarterback Ryan Tannehill, expect another W for the Lions.
This is the second most expensive game on the Lions schedule, trailing only the Thanksgiving Day game against the Chicago Bears. That could change if Detroit's winning ways continue so don't expect much cheaper prices in November and December with a win in Week 10.
Week 11 @ Arizona Cardinals | Average Ticket Price = $154 | Get-in Ticket Price = $51
After Miami, Detroit will head to the road and face Arizona. The Cardinals are the surprise first place holders in the AFC West, though the Seattle Seahawks and San Francisco 49ers are hot on their tails. A win against the Cardinals would certainly help Detroit increase their likelihood of winning the division, not to mention the benefits for seeding purposes later in the year.
The schedule gets easier after this with games against teams with losing records (Minnesota, Tampa Bay, and two against Chicago remaining) looming, but they also will face New England and Green Bay. A loss here could seriously cripple their chances at the division title.
The following two tabs change content below.

David Jacobs is a serial entrepreneur from Chicago with deep ties in the secondary ticket industry. David currently is partners in Lockdown Bar & Grill, Fatso's Last Stand, California Studios and Coast To Coast Tickets. When not spending time with his family, David spends most of his time working on the marketing for coasttocoasttickets.com.

Latest posts by David Jacobs (see all)
Google+