This week, several big artists revealed their upcoming tour plans for 2015. One of the first big announcements came from the popular group, The Decemberists. The rock band revealed they will be heading out on the road for a brand new tour event that will span over the winter and spring of 2015. According to the announcement, the group will officially kick off their tour on February 11th in Dublin, Ireland. After visiting several major venues across Europe, the group will head stateside to round out their massive new tour. The US leg of the tour will kick off on March 21st in Portland, Oregon from there; the band will visit several major markets including Milwaukee, Chicago, Boston, New York and Atlanta. Currently, the tour is scheduled to wrap up on April 13th in Nashville, Tennessee at the Ryman Auditorium. This is the first time the band has toured in North America in more than three years. In addition to announcing their tour, the band has also revealed that they will be releasing a limited edition Black Friday 7" vinyl record that will feature several big hits such as "Fits and Starts" and "Make You Better." Tickets for the tour go on sale at the end of the week.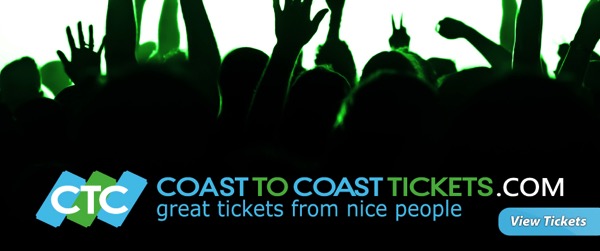 The other big tour announcement this week came from the popular 90s pop group, S Club 7. According to the group they will be reuniting for a brand new reunion tour that will take them to several major arenas around the world. The new tour, called the "Bring It All Back" tour will officially kick off in May of 2015. The band held a press conference to make the announcement, revealing the first 11 dates of the tour. More stops are expected to be announced in the coming week. The tour will take the band to some major arenas around the UK to start and then around the globe. This massive reunion tour has been speculated for many months and according to the group, fans can expect to hear some of their biggest pop hits performed live in this exciting new event. The tour kicks off on Thursday May 7th at the Birmingham LG Arena. Tickets go on sale later this month. Will you be getting tickets to see 7 Club Seven live and reunited in this new tour event?
The following two tabs change content below.

David Jacobs is a serial entrepreneur from Chicago with deep ties in the secondary ticket industry. David currently is partners in Lockdown Bar & Grill, Fatso's Last Stand, California Studios and Coast To Coast Tickets. When not spending time with his family, David spends most of his time working on the marketing for coasttocoasttickets.com.

Latest posts by David Jacobs (see all)
Google+