Just in time for the holiday season, several major stars announced plans for their upcoming 2015 tour schedules, and it looks as though next year will be filled with 'must-see' concert events. The first major announcement came from acclaimed singer and songwriter Lana Del Rey, who revealed that she will be heading out on the road for a brand new concert event. During a select number of shows Rey will be joined on stage by opening act, Courtney Love, former lead singer of the band Hole.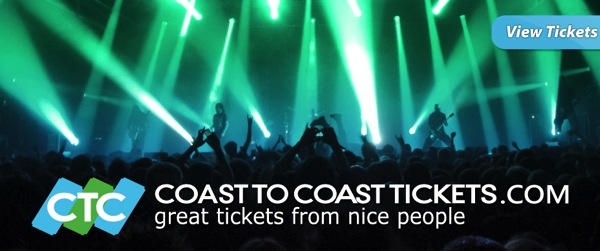 The tour will kick off on May 7th of next year in Woodlands, Texas and visit several major stops throughout the month and into the summer. The singer plans on announcing another leg, which will take her across the east coast in the coming weeks. The current tour schedule has the performer on the road through June 16th, where she will wrap up her touring efforts in West Palm Beach, Florida at the Cruzan Amphitheater. Tickets are on sale now for those looking to see Lana Del Rey perform live on stage in this new concert event.
This week, the famed Australian rapper and singer, Iggy Azalea announced her own plans for an upcoming tour. The Grammy winning performer has just announced that she will be launching her own tour called "The Great Escape Tour" next year. The global superstar will kick off her new tour on April 14th in Fresno and wrap up her tour on May 24th in Austin, Texas. During the tour, Azalea will be performing some of her biggest hits to date including chart topping hits such as "Fancy." After releasing a vocal duet with Jennifer Lopez, for a single called "Booty," Azalea has been at the top of the music charts, and the single has received more than 85 million views on Vevo alone. Azalea is also scheduled to perform on December 31st as part of the "Dick Clark Rockin' New Year's Eve."
During the tour, the singer will have opening acts Nick Jonas, Tinashe and DJ Wizz Kidd performing during the outing. Tickets go on sale this Friday December 19th to the public. Will you be getting tickets to see Iggy Azalea live on stage in 2015?
The following two tabs change content below.

David Jacobs is a serial entrepreneur from Chicago with deep ties in the secondary ticket industry. David currently is partners in Lockdown Bar & Grill, Fatso's Last Stand, California Studios and Coast To Coast Tickets. When not spending time with his family, David spends most of his time working on the marketing for coasttocoasttickets.com.

Latest posts by David Jacobs (see all)
Google+