Las Vegas remains the fun capital of US. There is never a dull moment in Vegas regardless of your taste. 2017 is another year for visitors and locals to enjoy what this city has to offer. There are incredible indoor and outdoor activities planned for this year. They include concerts for families, teens, adults, groups, etc. Famous artists will also be making their appearance on the Vegas stage with exciting performances. Here are some of the personalities and events you will be witnessing in Las Vegas in 2017.
This accomplished artist has been off the screens and scene for a while. She is known for her commitment to family and has thus been spending enough time with them. However, she will be lighting Las Vegas at the Colosseum Caesars Palace in September. The venue is exciting and gives everyone in attendance a chance to enjoy a close moment with the artist. She is making her return to the Residency Show, an appearance that is sending ripples in the industry. The Canadian recording artist never seems to get out of favor with her performance. Who would not fall in love with such pure talent that is not tainted by drama? Her shows run from 19th September to 27th, giving her fans an opportunity to enjoy an entire week of her golden voice.
This multitalented artist will form part of the attractions into Vegas in 2017. He is an accomplished writer, comedian, director and producer, among other minor roles he plays in the entertainment field. He has played a partially fictional role about himself in Seinfeld, an act that he co-created and wrote alongside David Larry.
Jerry is expected to perform at Las Vegas on two seasons this year. He will be at the Caesars Palace in June on the Saturday of 17th and the Sunday of 18th. He is expected to return to the same venue in September for another dose of comedy on the weekend of 8th and 9th. The two performances are highly anticipated with tickets going off the shelf like hot cake. They are available online at an incredibly affordable price. Payment platforms are superbly convenient and secure to safeguard your money and personal details. This is taunted to be a night of endless laughter that will prove that this comedian is still a legend.
2017 cannot be a year in Las Vegas without a performance by Elton John. This composer, pianist and singer of English origin has built a collaboration with lyrist by the name Bernie Taupin to produce over 30 albums. He holds 8th position among the highest certified music artists with 77 million albums. Elton John will be performing at Caesars Palace and the tickets are already on sale. The concert is dubbed 1 million dollar piano and will be an attraction to behold, according to organizers. These tickets are selling fast and will be sold out in a flash.
Entertainment in Las Vegas never dies. It is so diverse and includes options for all ages including attractions for children. The tickets are ever affordable with friendly platforms to buy the tickets. The mega starts who will be making appearances in Las Vegas this year will not allow the adrenaline of residents to settle. The organizers and venues are ready, waiting for set dates to entertain the people of Las Vegas. With the speed at which the tickets are going off the shelves, it is only prudent for one to get his as early as possible to avoid missing the concerts that will redefine fun in Las Vegas.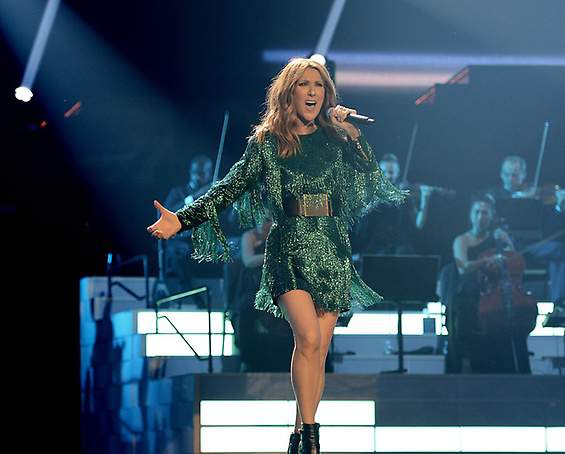 The following two tabs change content below.

David Jacobs is a serial entrepreneur from Chicago with deep ties in the secondary ticket industry. David currently is partners in Lockdown Bar & Grill, Fatso's Last Stand, California Studios and Coast To Coast Tickets. When not spending time with his family, David spends most of his time working on the marketing for coasttocoasttickets.com.

Latest posts by David Jacobs (see all)
Google+