The seemingly overnight pop sensation singer Ariana Grande continues to succeed at everything she attempts. Starting out at a ripe old age of 8, Grande has been performing for audiences that include television, broadway and on stage.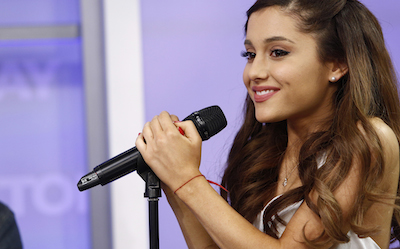 It seems Grande has appeared on stage everywhere lately whether an award show, like the MTV Video awards or the famed late night comedy hit, Saturday Night Live. The song bird, often compared to the likes of singing diva Mariah Carey because of her ability and skill at hitting a range of high notes, has opened up tours for a number of performers including Justin Bieber. Recently Grande joined Adele in a illustrious ranking – that of being the only female artist with three top ten hits simultaneously by a lead artist.
Now Grande is making news again. She's recently announced her first North American tour. The tour will run for three months, beginning in February 2015 and culminating in April 2015. Called the Honeymoon Tour, the announcement comes only three weeks after the release of her second studio album, My Everything. Though the tour will run mainly throughout the United States, Grande will make two stops in Canadian cities Toronto and Vancouver. Still months away, the tour is already causing much hype in the industry and among Grande's fans, being compared to tours by hot artists Katy Perry and Lady Gaga.