Despite the fact that the Patriots lost several significant performers to injury last year on both sides of the ball, they still managed to rack up a 12-4 record and a spot in the AFC Championship game. Peyton manning and the Broncos ended up being too much for them, however, and their season ended at Sports Authority Field in Denver.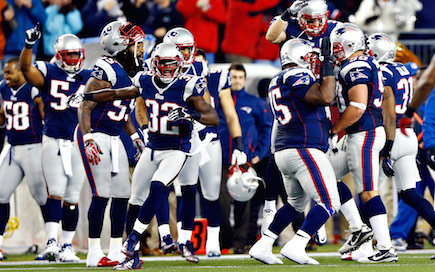 This year, already the team has made some moves. Logan Mankins, the anchor of their offensive line for most of the last decade, was dealt to the Tampa Bay Buccaneers in exchange for a draft pick and tight end Timothy Wright. With concerns that tight end Rob Gronkowski may not be ready for the beginning of the year, Wright should be able to plug in and provide some help. Many prognosticators are predicting a bit of a drop in production from the Patriots this year, predicated on the age of their primary players, such as Tom Brady, and the health of Gronkowski and others.
Nonetheless, the Patriots are the pinnacle of the AFC East and that is most recognizable in demand for New England Patriots tickets on the secondary market. Below, we'll look at their September schedule and breakdown their ticket prices for each game.