The Chicago White Sox have had an interesting season. At the beginning of the year, expectations were low. The Detroit Tigers have firmly planted their flag as the team to beat in the AL Central, and the Cleveland Indians were able to get a wild card berth in 2013. The upstart Kansas City Royals also showed quite a bit of promise in 2013, so it looked as though the White Sox would be battling the Twins for fourth place.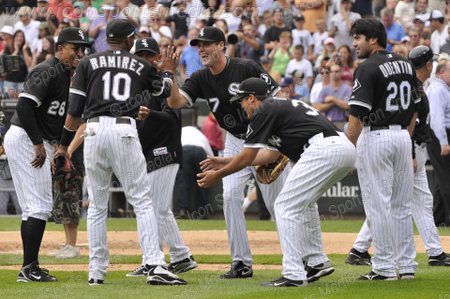 As we sit here in August, the White Sox do in fact sit in fourth place, but there has been much reason for promise. Chris Sale has solidified himself as a bonafide ace, with an ERA just a shade over 2.00 and a WHIP below 1.00. In addition, other young players have impressed, including third basemen Conor Gillaspie who sports a batting average north of .300 and offseason acquisition Adam Eaton who also is batting over .300 with an OPS just below .800.
But the big reason for promise has been the incredible play of Jose Abreu, the Cuban sensation who has already belted more than 30 home runs this season in under 100 games. Abreu appears to be the centerpiece of their offense that they have missed since the days of Paul Konerko's dominance and fans are eagerly awaiting to see his career unfold.