Green Bay sits at 5-3 at the bye and has a great opportunity to put some additional dent into the records of a few playoff contenders. Next up is rival Chicago, a team spiraling out of contention with recent losses to Miami and New England. A third loss in a row and Green Bay would be giving the Bears an early exit from divisional title contention.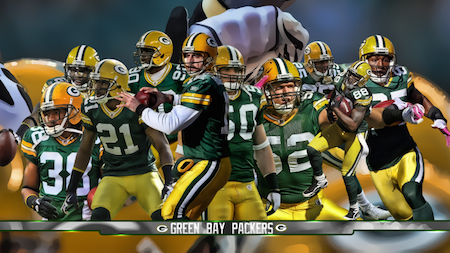 Following Chicago, the Philadelphia Eagles will visit Lambeau Field. Philly is situated right in the thick of the playoff hunt and this game could have major playoff implications later in the season.
Let's take a look at each game, as well as view data on Green Bay Packers tickets from Coast to Coast Tickets.
Week 10 vs. Chicago Bears | Average Ticket Price = $314 | Get-in Ticket Price = $150
There would be nothing sweeter than another victory over Chicago. It would put the Pack at 6-3 and the Bears a full three games behind at 3-6 with Green Bay holding the all-important tiebreaker. Chicago would need a miracle to make up four games over the final seven of the season so Green Bay would essentially have eliminated the Bears from any reasonable chance at a division title.