2013 brought in a new era for the Chicago Bears with head coach Marc Trestman developing an innovative and exciting offense, headlined by quarterback Jay Cutler. With Brandon Marshall and Alshon Jeffery on the outside, Martellus Bennett in the middle, and Matt Forte in the backfield, the Bears offense have weapons all over the gridiron.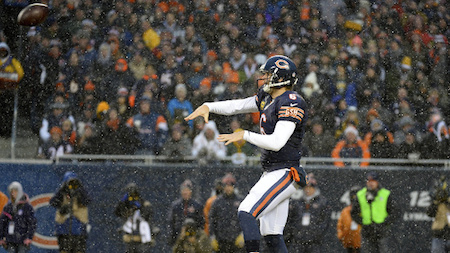 With the offense expected to put up gaudy stats in 2014, it will be up to the defense to keep the opposing team from finding the end zone too much. That was not the case in 2013, as the Bears struggled getting off the field defensively and lost several games late in the fourth quarter due to failed defensive stops.
There's certainly hope for improvement this year, however, and that has translated into big prices for Chicago Bears tickets on the secondary market. Here's a preview brought to you by Coast to Coast Tickets.
Week 1 (Sep. 7th) VS. Buffalo Bills | Average Price: $449 | Get-in: $181
The Bears open up with an AFC East opponent, the first time the Bills have visited Chicago in eight years. With an average price of $49, this is one of the most expensive games of the NFL season, though still significantly cheaper than the next home game on the Bears schedule.