As we inch closer and closer towards the beginning of the NFL season, fans are eagerly buying their tickets to the opening games of the season. Expectations may not be higher for any team than the Denver Broncos. Peyton Manning has led a historic offense over the past two years, falling just short in the Super Bowl last year. Manning is still healthy and despite Wes Welker's struggles to avoid concussions, the Broncos look primed for another successful season.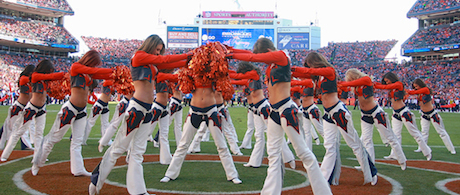 With those high expectations, fans have been scouring the secondary market for affordable Broncos tickets. With two straight 13-3 finishes, chances are fans who visit Sports Authority Field this year will get to see a victory – and will get to watch an historic offense destroy all competition. More of the same could be coming and Denver fans seem fine with paying to see it happen in 2014.
We chronicled the early season matchups a few weeks ago here on the Coast to Coast Tickets Blog and have provided a further update on ticket prices below. Ticket prices have decreased for the matchup in Seattle, but have increased for the two home games. Now may just be the best time to grab your tickets for Denver's Week 1 and Week 2 home games.