As you can probably expect, the majority of games with the most expensive NBA tickets during the 2014-15 season will occur when LeBron James and the Cleveland Cavaliers hit the hardwood. The King is back in his hometown and fans are eagerly shelling out their hard-earned income to see him play.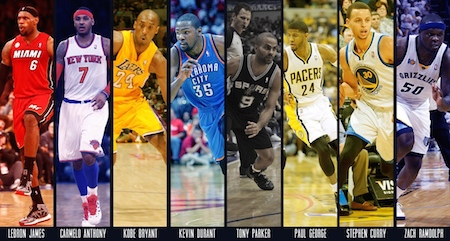 Below is a breakdown of the top 5 most expensive games thus far in 2014-15 with ticket data including the average ticket price for each game as well as the cheapest ticket (get-in) available.
New York Knicks @ Cleveland Cavaliers | October 30, 2014 | Average Ticket Price = $1,294 | Get-In Price = $423
LeBron's return to Cleveland will begin on October 30th when the Cavaliers host Carmelo Anthony and the New York Knicks. Carmelo toyed with the idea of departing from Broadway this past offseason, but ultimately resigned with the club. Due to salary cap restrictions, the Knicks were unable to make too many changes to the roster, but optimism is buoyed by Phil Jackson having come in and taken the reins for the struggling franchise.
At an average ticket price of $1,294, this is far and away the most expensive game of the 2014-15 NBA season and will be must-watch television to see LeBron back in Cleveland.